Moderator: H
Like others I really enjoyed this one and it will certainly be makig some of these for birthdays.
---
More fabulous cards - well done.
---
Lovely card Lizg
---
---
---
Beautiful - love the santa
---
That is fab LULU
---
these are great ...thanks .......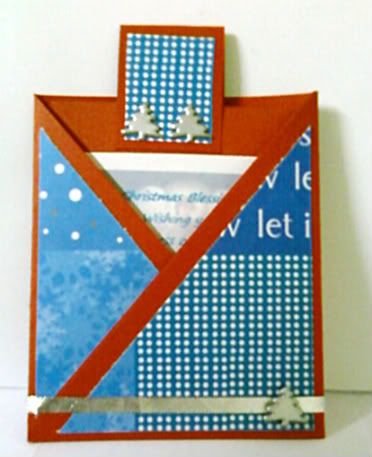 ---
Fab
---
I've made one of these today for a friend who wanted a special 21st card for her daughter, just need a pic from her to finish it and then i can get a pic
Loved doing this one Sue, it's a fab card
---
Posts: 120
Joined: Thu Sep 18, 2008 10:20 pm
Location: West Yorkshire
These are gorgeous, what a fab idea
Anne x
---
Could we have these instructions stickied and renamed do you think please Carolyn? I had to hunt round to find them.
---